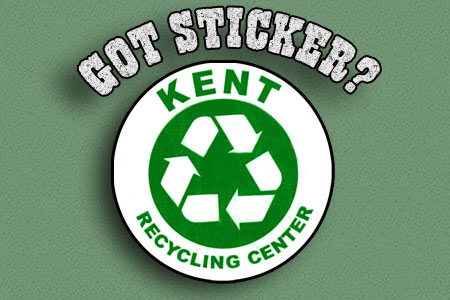 Garbage Gazette - August 1 2006 — by Jim Baker
WHY STICKERS?
Why are we, after all these years, suddenly asking you to put our sticker on your windshields? It's an interesting story. Be prepared to sit back and, once again, learn about the facts of real recycling!!
The story begins with the DEP closing down the dump in Carmel. "Big Smokey" we used to call it. It's located on Route 6 near the dam and in a great spot to contaminate all the water coming from the West Branch Reservoir: (That's 90% of NYC's drinking water). Now this action must have come as a big surprise to Carmel's elected officials! So naturally, they have not been able, on such short notice, to come up with any alternatives! Garbage is not a problem. Carmelites pay for curbside pickup of garbage and recyclables. The problem is what is known as nonperishable: brush, furniture, C&D etc...
SO WHY THE STICKERS?
We want to be able to quickly ID anyone who is not a member.
Atta' Boy and Good Work
The KCAC finally has permission from the DEP to do preservation
work at Hawk Rock and the Mead farm's "stone cathedral". Some of
our recyclers have volunteered to do the tree work that will save it.

---